SSH Connection From Specific Public IP Address to Your Instance
If you want access to your server from certeain IP address, you can do this in the Access & Security settings from Skyatlas panel. You can follow the sections:
Network -> Security Groups -> MANAGE RULES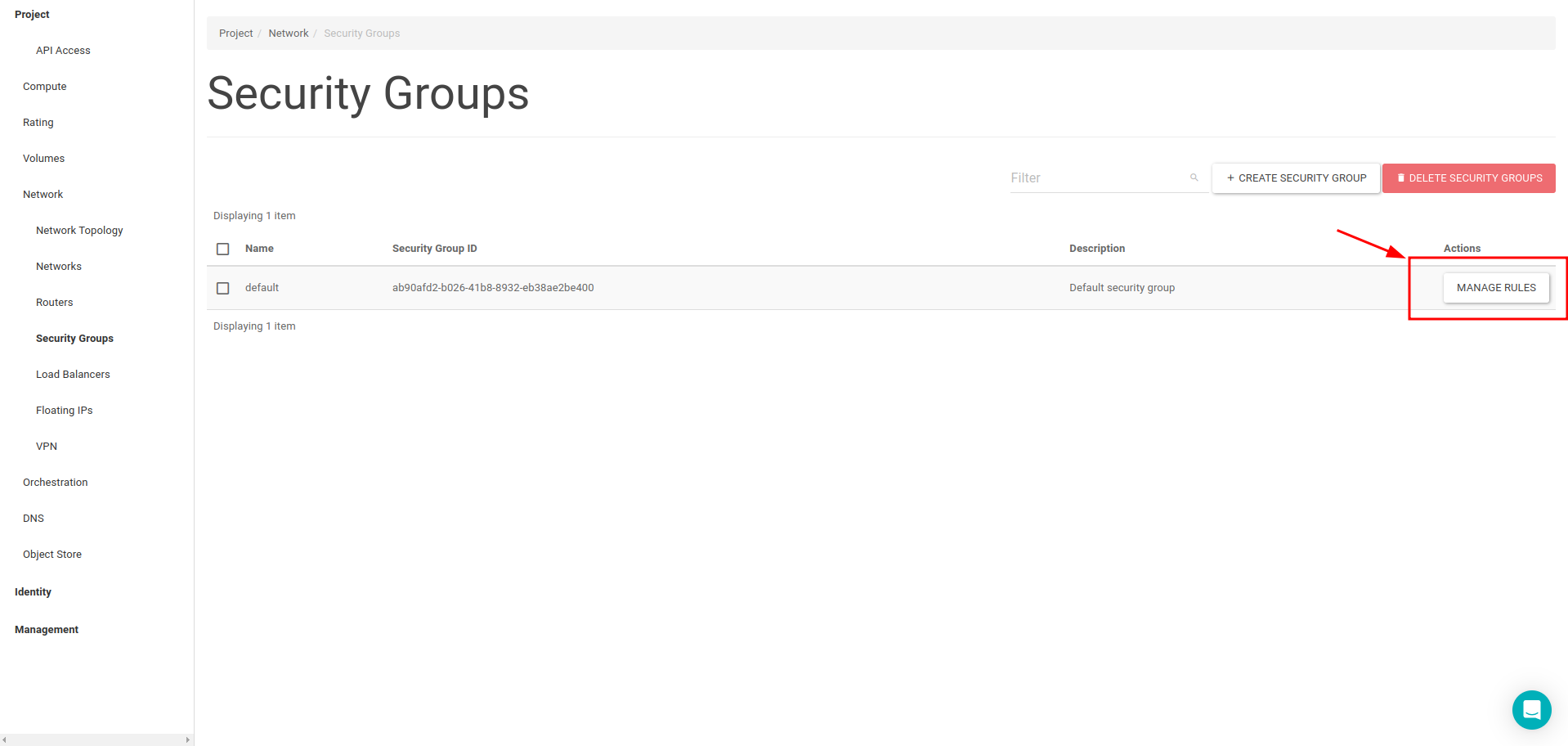 After that, you should see the Add Rule pop-up page.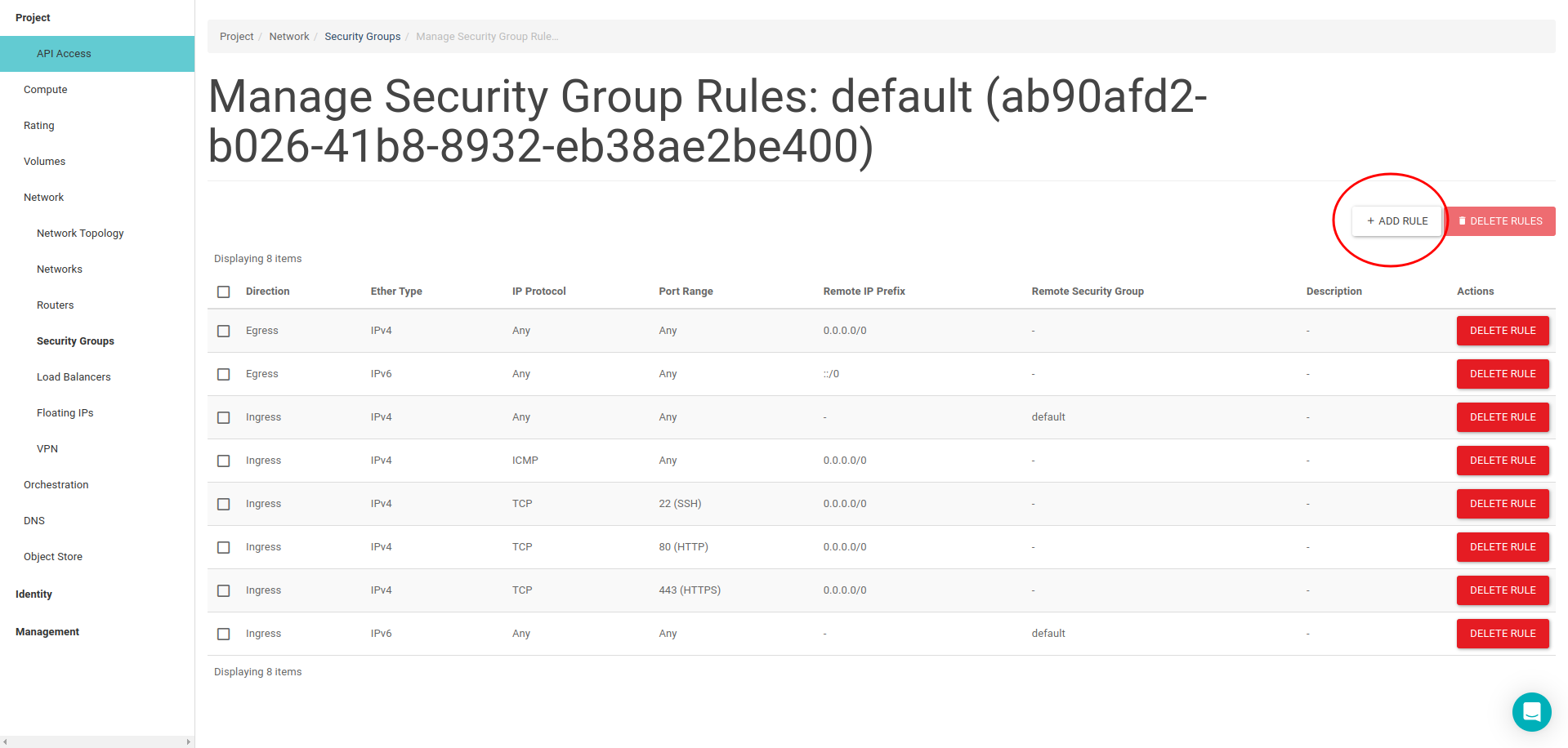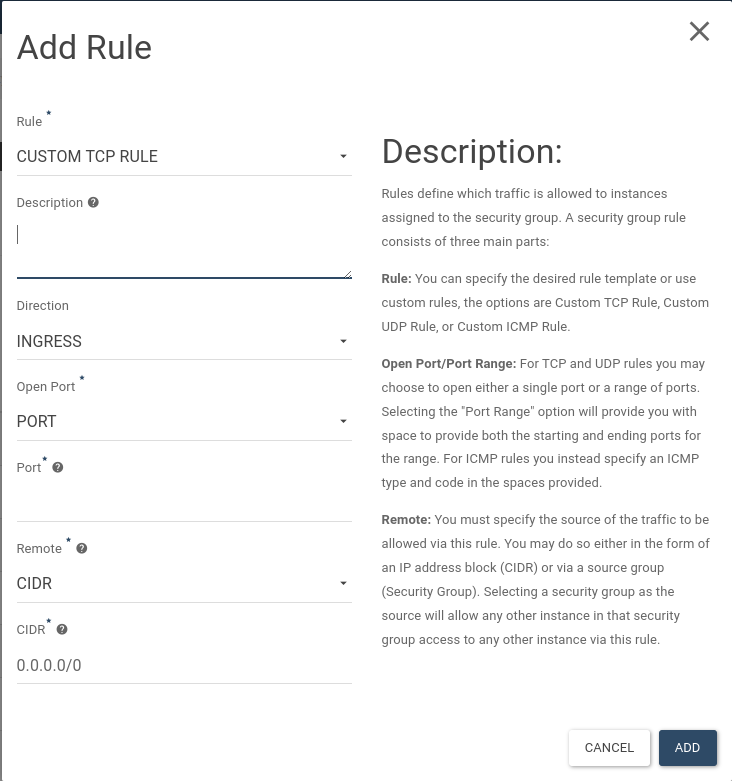 Fill in the blanks as follows. Replace CIDR text box to your Public IP Address and click Add button.
After this process, your instance will only be accessible from your public IP address. Feel free to add more IP address.